« ANDON AND DIGITAL VISUAL MANAGEMENT: THE ESSENTIAL DUO OF FACTORY 4.0 »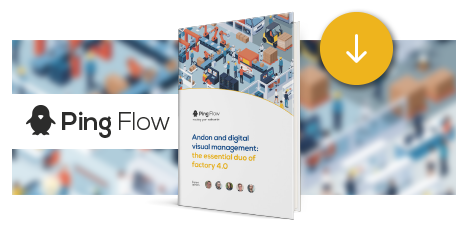 Andon systems are a must for the manufacturing. Coupled with a digital visual management solution, they become essential tools for performance and operational excellence.
Discover in this White Paper:
How can visual management boards, coupled with Andon, optimize your supply chain?
How, thanks to Andon systems, your operators increase their value for your business?
How to manage advances / delays and production timing thanks to visual management?