Download the white paper
How best to choose your digital visual management solution?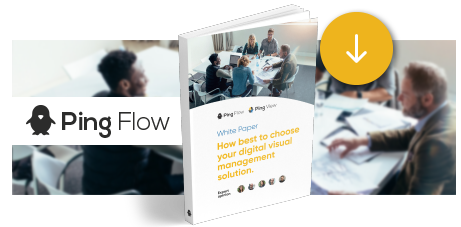 You want to set up a visual management project within your company, but do not know how to go about it. Between the different offers on the market, the tools already in place within your Information System, and the internal resources available, the choice is not obvious.
In this White Paper, discover:
How to go wrong in the choice of your visual management tool?
The duel between a visual management solution connected or not to your information system?
The 10 essential features for your visual management project